Book of the week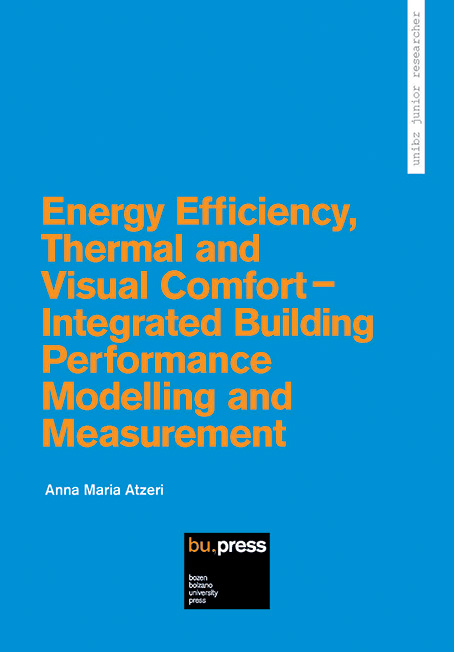 The unibz junior researcher series is based on PhD theses selected each year from the PhD study programmes at unibz. All titles are available at bu,press' e-shop and at the University Library. After six months unibz junior researcher titles are freely accessible from the bu,press website.
bu,press
Integrated Building Performance Modelling and Measurement
Atzeri's study focuses on the analysis of visual and thermal aspects which, being closely linked to the effects of solar radiation, affect both energy consumption and comfort perception. The volume shows a way of simulating and representing comfort distribution in terms of time and space which, coupled with the energy use profile, is able to better synthesize the global performance of buildings.