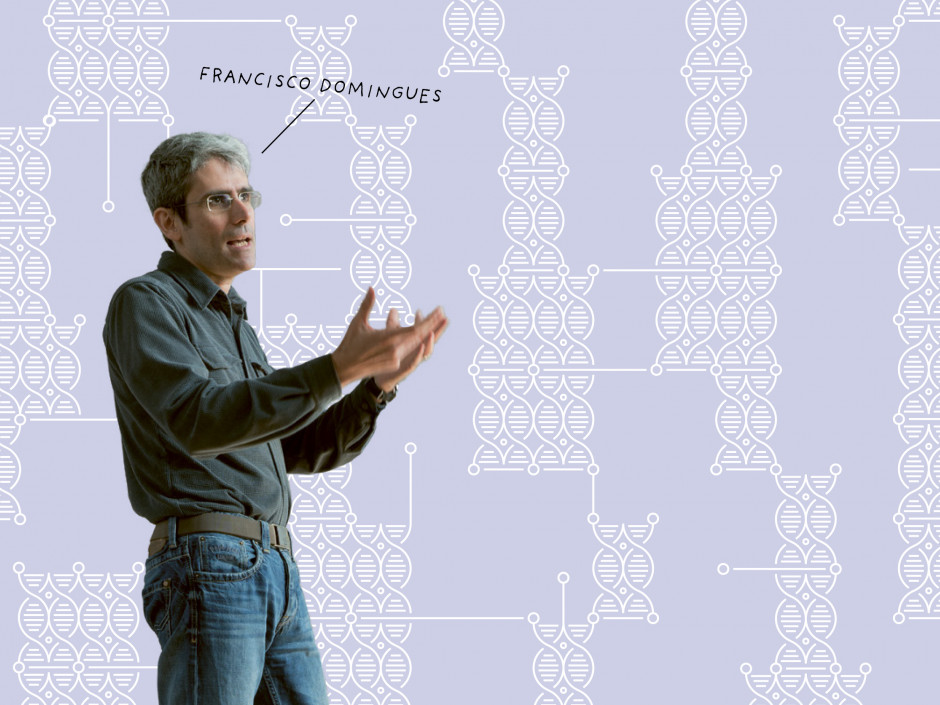 ©
Fascinated as a young student by the elegant and intricate structures of proteins, Francisco Domingues has seen his career in biomedical informatics run parallel with a great leap forward in biomedicine. In the last three decades, data and data analysis technology have grown faster than anyone could have imagined.
It is hard to think of a better moment to look at the career of Francisco Domingues. Currently planning Phase II of Eurac Research's successful CHRIS population study of chronic, age-related diseases, Domingues is witnessing the convergence of all his passions: biochemistry, data and human health. He is now in his eighth year as head of the Biomedical Informatics Group at Eurac Research's Institute for Biomedicine. When he started his career nearly three decades ago, sequencing DNA took around one million times longer than it does today. Domingues has truly witnessed the entry of biomedicine onto the fast-track of scientific discovery. Francisco Manuel Lopes da Silva Domingues comes from Braga in Portugal, a city about the size of Bozen/Bolzano that was founded by the Celts in 300 BCE. He left his hometown after high school, but stayed relatively close by, studying biochemistry at the University of Porto. It was there that Domingues became fascinated by proteins, the workhorses of human cells, which, as complex molecules, are often composed of 5,000 atoms or more. At the time, in the early 1990s, the structures of many of these proteins were being rendered clearly for the first time in three dimensions, and their intricacy and beauty astonished the young scientist. Proteins would become the focus of his doctoral and post-doctoral research at the University of Salzburg in Austria, starting from 1995.
'R': Revolutionizing Biomedical Data Analysis
The late nineties and early 2000s were heady times for biomedicine, and Domingues sees technology as a driver for the rapid growth. At that time, an important new development for Bioinformatics and Biomedical data analysis was the creation of 'R', an open-source platform for statistical computing developed by a team of computer scientists from the University of Auckland, and further extended ever since in a collaborative effort by the scientific community. Before 'R' came along, data analysis required expensive software or considerable effort to implement the required data analysis methods. Now, if you had a standard PC installed with 'R', and the right knowledge to go along with it, you could perform your own bioinformatics research in your own lab. And the research analysis could be performed at ever increasing speeds, using methods implemented and shared by researchers from all over the world.
Sharing individual human data between partners is not easy: scientists are only allowed to receive or send individuals' data according to legal agreements that have to be set up beforehand, and this involves time and legal expertise. For reasons of privacy, it is a highly regulated process.
Until that point, Domingues had been interested in the basic science of proteins: determining and predicting their structures, visualising them and understanding how their chemistry linked up with their function. But this would all change in 2002 when he was hired by the Department of Computational Biology at the Max Planck Institute for Informatics in Saarbrücken, Germany. There, at work amidst a team of computer scientists, statisticians, chemists and clinicians, Domingues became immersed in machine learning and learning from data. At the time, his department's virology team was investigating how to optimise anti-viral patient therapies based on the infecting virus's genome. Domingues realised that the triumvirate of chemistry, informatics and clinical practice was unstoppable. He became more and more curious about how genetic mutations result in changes in protein structure and their function, and how that eventually impacts human health.
When he got the notice for a position in bioinformatics at the fledgling Center for Biomedicine of Eurac Research, he knew it was the perfect location for him to pursue his interest. There was one remarkable difference between Eurac Research and the Max Planck Institute for Informatics: in South Tyrol, they collected their own data.
Data and Design
"Data and data collection are key to research," says Domingues from his office in Bozen/Bolzano. "At Max Planck we were doing important work in virology, but we were dependent on data coming from external partners. Sharing individual human data between partners is not easy: scientists are only allowed to receive or send individuals' data according to legal agreements that have to be set up beforehand, and this involves time and legal expertise. For reasons of privacy, it is a highly regulated process. At Eurac Research, however, we have the ability to collect the data ourselves according to the current privacy laws and ethical guidelines. We can also plan and establish new studies to obtain the data we need to address relevant questions. It gives us a remarkable advantage."
The Eurac Research's CHRIS study (Cooperative Health Research In South Tyrol) involves more than 10,000 participants from the Vinschgau/Val Venosta region through a partnership with local healthcare services. The study offers Domingues and his colleagues a valuable data resource to investigate the genetic and molecular basis of human health and the relation to lifestyle and environment. It's led to some fascinating opportunities for him to investigate the different factors that play a role in local population health. In one study, he's looking into families where specific health-related traits are more common than in the general population, providing an opportunity to identify genetic variants with potential health impacts to the population in South Tyrol.
The Future of CHRIS
One of the areas of interest for the new CHRIS study will be healthy ageing, also known as successful ageing. Several molecular pathways seem to set the pace of physiological ageing and relate to the development and progression of multiple age-related diseases. The key question that Domingues and his colleagues want to answer is: why do some people get chronic diseases earlier on, while others are more resilient and live longer healthy lives?
"I am very motivated to understand the processes that relate to successful ageing. There is a great potential that if you intervene early on enough and in the right way, you might be able to prevent or delay not only one, but multiple chronic age-related diseases and improve health-span. In order to develop the most effective interventions, we need to look into the data and identify the underlying processes that make some people more prone and others more resilient to age-related chronic conditions such as cardiovascular, metabolic, renal and neurological diseases."
Related Articles
Article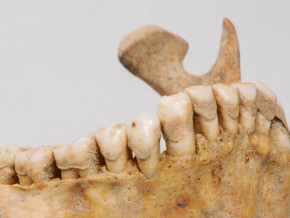 Mummy research: Ancient dental calculus - new insights into the evolution of oral microbiota
A research team from Eurac Research and the University of Trento has examined ancient calculus samples from skeletal remains from South Tyrol and Trentino and discovered previously unknown species of microorganisms.
Article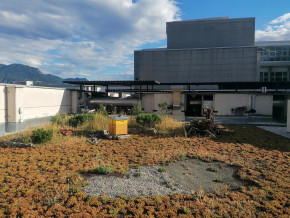 Grüne Lösungen für klimafreundlichere, lebenswertere Städte
Bozen und Meran sind Pilotgebiete in einem von Eurac Research koordinierten EU-Projekt, das neue Wege erforscht, mit Hilfe der Natur urbanen Herausforderungen zu begegnen.
Article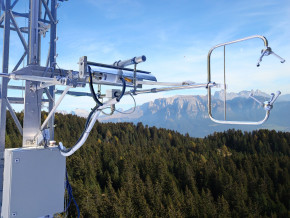 Ricerca identifica i tre fattori principali che controllano il comportamento e le risposte degli ecosistemi terrestri
Un gruppo di ricercatori internazionali, guidato dal Max Planck Institute for Biogeochemistry (Jena, Germania) e comprendente Libera Università di Bolzano e Ripartizione Foreste della Provincia di Bolzano oltre a ARPA Valle d'Aosta, Consiglio Nazionale delle Ricerche, Università degli Studi di Milano-Bicocca e Università degli Studi della Tuscia di Viterbo, ha identificato tre funzioni chiave che governano il comportamento degli ecosistemi e che sono legate alla loro efficienza nell'utilizzo di carbonio e acqua. L'osservazione di queste tre funzioni chiave permetterà di monitorare e studiare il comportamento degli ecosistemi terrestri e di capire la loro sensibilità ai cambiamenti climatici e ambientali in atto, contribuendo all'ottimizzazione della loro gestione.
Article
Mobilità elettrica: la svolta è cominciata
Un nuovo dossier di Eurac Research fa il punto di finanze, tecnologie e politiche sulla base delle ricerche più attuali.