Safeguarding Global Mountains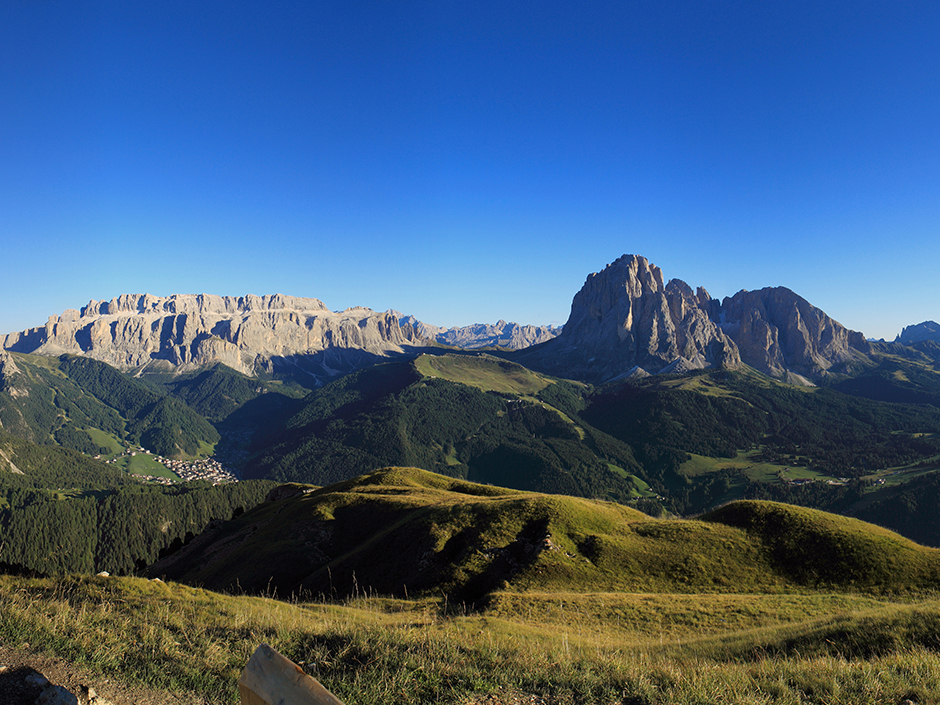 © Adobe Stock/Stefan Demetz
A new scientific partnership between Eurac Research and the United Nations University emphasises the stature of mountains as a key component of global ecological stability.
At the Rio Earth Summit in 1992, a total of 178 governments signed "Agenda 21", an international action plan for sustainable development that included, for the very first time in history, an entire chapter on mountain regions. The inclusion of Chapter 13 on Sustainable Mountain Development was the result of tireless decades of research and international lobbying in the 1970s and 1980s, including activities of the United Nations University (UNU), who initiated the "Highland-Lowland Interactive Systems" project.
But the initial surge of interest in mountain regions that Chapter 13 brought about has been on a downward slope over the past decades. New concerns such as the growth of megacities and the vulnerability of coastal regions preoccupy governments and research institutions and have all but pushed mountain-related issues off the agendas of current action plans.
This is why the Global Mountain Safeguard Research programme (GLOMOS) is such a welcome addition to existing mountain research networks. The project partners, Eurac Research and the United Nations University Institute for Environment and Human Security (UNU-EHS), are bridging the academic community and the United Nations system to inspire a global community of practice in contemporary mountain issues. Ultimately, GLOMOS seeks to continue what the UNU started some 40 years ago, helping mountain communities to resist natural and man-made hazards, protecting their wealth of biological and cultural diversity, and supporting the sustainable development of their highly sensitive social-ecological systems.

A Mountain of Challenges
It is difficult to understand how mountains could be seen in any other way but as a critical component of global environment. Mountains are the "water towers" of the world, and mountain ecosystem services, such as water purification and climate regulation, extend beyond their geographical boundaries and affect all continental main lands. The health of mountains has impact on agriculture, food security and biodiversity at a global scale. This translates into 70% of the world's population, or 5.4 billion people, who are directly or indirectly affected by them. It is numbers like these that inspire the leaders of GLOMOS, Eurac Research's Stefan Schneiderbauer and UNU-EHS's Jörg Szarzynski. Their affinity as impassioned geographers led them to propose a deeper commitment between their two organisations. "It takes a certain amount of experience, resources and courage to try something new and to transfer theoretical principles into applicable business practices," says Szarzynski, the scientific coordinator of GLOMOS. "This was provided by the scientific coalition of Eurac Research on the one hand, with its proven competency in mountain-related science and technology, and UNU-EHS on the other, with its mandate to carry out cutting-edge research on risks and adaptation related to environmental hazards and global change."
Schneiderbauer, the senior scientific advisor of the programme, concurs: "At Eurac Research, we do a lot of interdisciplinary applied research in mountain-related issues at a local scale. But the opportunity to transfer our knowledge to other mountain areas worldwide has not been fully exploited yet. GLOMOS is a truly cross-sectional collaboration including all mountain-relevant Eurac Research institutes, touching research fields as diverse as earth observation, disaster management, climate change, renewable energy, sustainable development, alpine environment, education, mountain emergency medicine, and governance of rural mountain areas."

First Steps
Such a far-reaching collaboration didn't materialise, in Szarzynski's words, "out-ofthe-blue". The two scientists went on a pilgrimage to visit diverse mountain regions around the globe to get a sense of the existing scientific networks and to assess the niche for GLOMOS. From Europe to Asia, Africa, and to South America, they acquired a strong understanding of the milieu and what the new programme could bring to the table.
The knowledge gained in their travels shaped the GLOMOS programme into an initiative of applied research operating within a high-level international environment that will collaborate with existing international actors, such as the Mountain Research Initiative (MRI), the Mountain Partnership (MP), as well as regional organisations from all continents. The UN-based science-hub will support the needs of Member States, related UN agencies, international organisations, NGOs, and national stakeholders. It will also act as a business incubator for the development and insertion of new innovative technologies for disaster risk reduction and crisis management in mountain environments.
The impact of GLOMOS on Eurac Research and Bolzano/Bozen is already being felt. Bolzano has been classified as the fourth official UN duty station in Italy. In the long-term, GLOMOS will provide opportunities to increase mountain expertise in the province beyond Eurac Research and could benefit the Free University of Bolzano/Bozen, the Laimburg Research Centre for Agriculture and Forestry, or the Museum of Nature."

Making Connections
The relationships generated by the project are good for business as well as for the environment. This was highlighted recently at the first international GLOMOS workshop held in Bolzano/Bozen in October 2018. Under the patronage of the Governor of South Tyrol, Arno Kompatscher, the conference addressed the theme "Emerging Risks and Future Challenges for Mountain Regions Worldwide". Szarzynski and Schneiderbauer created a platform where different communities interested in mountain themes could meet—scientists, political stakeholders, regional representatives, and members of the private sector as well.
"The second day of the conference took place at the NOI Technology Park where we organised an exhibit supported by South Tyrol's Innovation Development Marketing," says Schneiderbauer. There was an impressive number of mountain-related initiatives and private companies present, including software and hardware solutions or safety engineering". "When you take into account the dimension of global challenges and problems we are facing nowadays, it is fairly clear that science cannot do without the private sector," explains Szarzynski. "The conference was not only about talking, but about opening doors so that the private sector can become a more active player at the international level."
What GLOMOS does best is to support the international community to use the broad range of tools, technology and science that is available to improve mountain safety, ecology and livelihoods in global mountainous regions. From the Himalayan delegation at the conference, who spoke with the Ambassador of the Alpine Convention on how to better organise the eight constituent states of the Hindu Kush-Himalayas, to South African regional planners looking for answers for the brain-drain resulting from out-migration, the project brings people together to work on mountain issues and solutions.
"At the international level," Szarzynski concludes, "GLOMOS is bridging the academic community, the United Nations system, and national stakeholders and decision makers by translating science into action, with the overarching goal, that no one be left behind in global mountain regions.
Related Articles
Article
Fiori e siepi nei campi: più biodiversità migliora il raccolto
Lo dimostra uno studio internazionale coordinato da Eurac Research e dall'Università di Würzburg.
Article
Campionamento armato
Sono passati cinque anni da quando sono atterrata per la prima volta alle isole Svalbard. Il mio primo sopralluogo in Artico, nel giugno 2015, serviva per controllare le stazioni di terra e definire aree con vegetazione omogenea.
Article
The Earth First: A Spiritual Leader Comes to Town
Tom Porter or Sakokwenionk ("The One Who Wins"), the spiritual leader of the Native American Indigenous Mohawk, comes to Eurac Research to work with design students from the Free University of Bozen-Bolzano and pupils from a liceo linguistico and spread his message of harmony with the planet.
Article
Was Wildtiere über unsere Landschaft sagen
Südtirols Landschaft hat sich in den vergangenen Jahrzehnten stark verändert: Alm- und Waldweiden sowie Ackerflächen wurden vielerorts aufgegeben, intensiv bewirtschaftete Grünlandflächen, Obstund Weinbaukulturen haben sich ausgebreitet; Wälder wurden dichter, Siedlungen sind gewachsen. Insgesamt hat die landschaftliche Vielfalt abgenommen. Das einst typische Mosaik aus kleinen Feldern und Äckern ist weitgehend verschwunden. Wandelt sich die Landschaft, verändert sich auch der Lebensraum für Wildtiere. Im Extremfall verschwinden Habitate ganz – folglich auch Tierarten, die darauf spezialisiert sind. Manche Arten kommen somit immer seltener vor, andere Populationen wachsen.