Unique collaboration between Eurac Research and Bolivian Government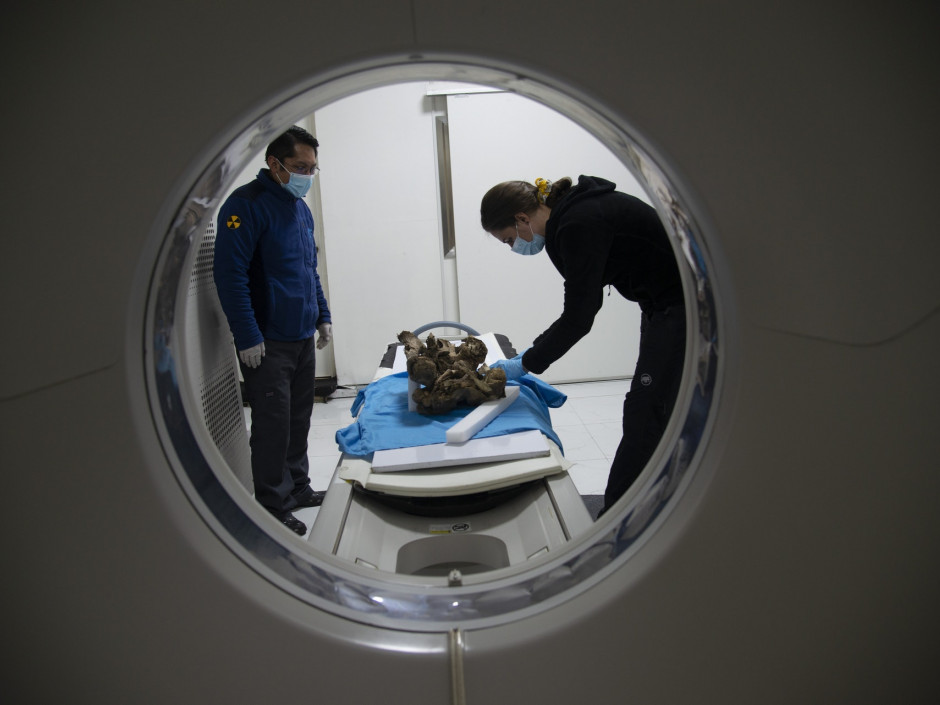 Groundbreaking study of Bolivia's rich bioarcheological record now underway.
An inter-institutional cooperation agreement between the Eurac Research Institute for Mummy Studies in Bolzano, Italy and the Plurinational State of Bolivia's Ministry of Cultures, Decolonization and Despatriarchalization has just been signed to establish reciprocal technical assistance for the research and conservation of the Bolivian cultural heritage. In addition, the Institute of Mummies developed, constructed, and donated 10 long-term conservation chambers to safeguard the mummified remains of pre-Columbian individuals housed at MUNARQ - the National Museum of Archaeology in La Paz.

Bolivia's museums house a wealth of pottery, lithics and metalwork, yet bioarcheological research in Bolivia is currently not as well-developed as its classical archaeological counterpart where until now, predominant focus has been on traditional artifacts. In La Paz's National Museum of Archaeology, a substantial piece of Bolivia's bioarcheological record has for the past 50 years, been awaiting investigation: almost 50 complete mummified bodies and more than 500 human skulls. The partnership between the museum in La Paz and the Eurac Research Institute for Mummy Studies was proposed by Seal of Excellence researcher Guido Valverde, himself from Bolivia. The ongoing project will review this valuable bioarcheological information through Computer Tomography analysis to gain insights into the lifestyles and pathologies that affected these individuals. A particular focus will be given to analyzing the presence of atherosclerosis - until now thought of as a modern disease but for which there is evidence that the pathology is in fact an inherent component of human aging. Paleogenetic DNA analysis will also reveal the genetic diversity of these ancient South American human populations and provide valuable insights into the interactions between genetics, environment, lifestyle, and their impact the health of these individuals for the first time.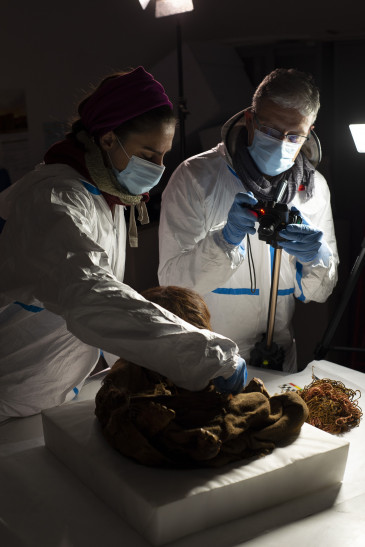 At the press conference which took place in La Paz, which brought together Institute Head Albert Zink and The Plurinational State of Bolivia's Minister of Cultures, Sabina Orellana, Zink highlighted "It is a unique occasion and highly important to have the collaboration with someone who comes from Bolivia and be able to work on directly on these individuals here in La Paz." The signing of the agreement has cemented the alliance between the Italian and Bolivian Institutes and the multidisciplinary team of biologists, cardiologists, conservationists, anthropologists, and archaeologists. He went on to add "The opportunities presented here will enable the development of conservation strategies to preserve such cultural heritage for future generations."

The Minister of Cultures, Sabina Orellana, emphasized that, in compliance with the State task of guaranteeing the conservation and preservation of the Bolivian cultural heritage, the agreement has been promoted with the objective of achieving an integral, effective and efficient inter-institutional cooperation framework for joint and coordinated work.

The project is funded by the Autonomous Province of Bolzano's Seal of Excellence Grant "MUMBO".

Video: https://www.youtube.com/watch?v=PFVooZFo7HI
Related Articles
Article
Auf dem Weg in Richtung Klimaneutralität: Szenarien für Südtirol
Eurac Research hat im Auftrag des Landes eine umfassende technische Studie erstellt
Article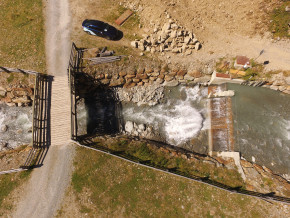 Centrale idroelettrica sul Rio Saldura: uno studio di cinque anni non mostra cambiamenti significativi dell'ecologia del fiume
Un team di Eurac Research ha studiato gli organismi presenti nel torrente che scorre in Val di Mazia prima e dopo l'entrata in funzione della piccola centrale elettrica.
Article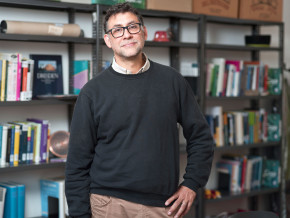 Diagnosi precoce dell'ictus cerebrale. unibz nel consorzio di ricerca nazionale
La Facoltà di Scienze e Tecnologie informatiche è il partner tecnologico di un consorzio di università ed enti pubblici che, nei prossimi quattro anni, collaboreranno nell'ambito del progetto pilota nazionale "POS-T2-STROKE" (capofila l'Università de L'Aquila). Il gruppo di ricerca, guidato dal prof. Enrico Franconi, è incaricato di sviluppare gli algoritmi di intelligenza artificiale che renderanno possibili la diagnosi e il trattamento rapido dell'ictus cerebrale in fase acuta.
Article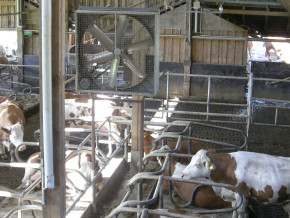 Quali sono gli effetti dello stress da calore sugli animali da allevamento e sulle piante?
L'estate di quest'anno dimostra ancora una volta come molti ambiti dell'esistenza umana dovranno adattarsi alle conseguenze dei cambiamenti climatici. Alla Facoltà di Scienze e Tecnologie, il mutamento delle condizioni ambientali da anni è al centro di ricerche in settori quali la zootecnia, la fisiologia vegetale o l'entomologia agraria e forestale. Per i*le ricercatori*rici, l'ondata di calore delle ultime settimane è un'ulteriore prova della necessità di adeguare i metodi di produzione e coltivazione.